Flexibility and agility in the way we work will become a norm
ACG Films & Foils recently announced a partnership with Danapak Flexibles A/S to offer a wider range of solutions for its customers. SR Shivshankar, CEO, ACG Films & Foils, shares more details of the deal, changing market dynamics, the impact of COVID-19 on the company's growth strategies, and more, in an exclusive interview with Lakshmipriya Nair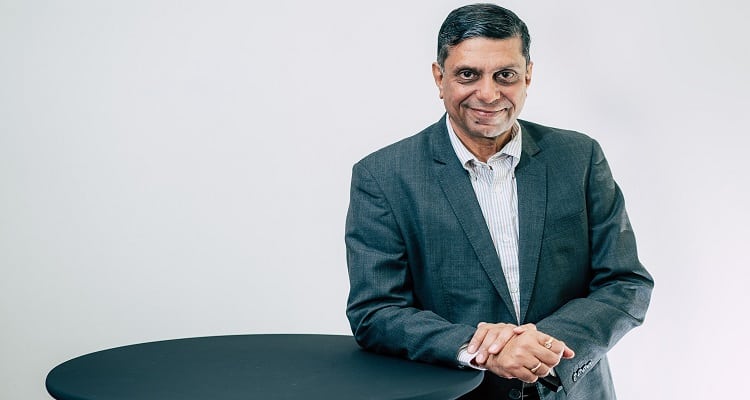 How has the playbook for the life sciences industry and its partners changed since the onset of COVID-19? How is ACG geared for the new dynamics?
Over the last year, we can see the business priorities have changed across all industries, and the pharma industry is no exception.
The cracks and, in some cases complete breakdown, of the global supply chain, were the first to be noticed by nations globally. This led to countries adopting an inward-looking approach to become self-sufficient, especially for their pharma requirements. We are now seeing nations incentivising companies that help build an eco-system of self-reliance. This is one of the most crucial developments that has come out of the pandemic.
We have been working closely with a lot of partners across continents to build and deliver on the same, and so far we have successfully delivered on their expectations. During the last year, we have also brought in several value-added services to our portfolio that further help us provide superior services to our customers globally.
What are the challenges for the sector as it navigates through the impact of the COVID-19 pandemic?
One of the main challenges that remain for businesses is building a robust supply chain. While we were successful in ensuring uninterrupted supplies the industry has seen very high volatility of raw material prices of both polymers and aluminium. This was compounded by frequent closures of raw material factories due to natural calamities and shortages.
Alongside other companies, even we had our share of delays in shipping across the globe due to COVID-19 and shortage of containers and vessels. This situation remains barely unchanged even today. We feel governments and industries will need to come together to resolve these bigger challenges.
What kind of course correction and reinvention are we witnessing as a result of this pandemic? Can you elaborate on the long-term changes that will be inevitable for companies/businesses to remain relevant and competitive in the post-pandemic world?
We created contingency plans for all supply streams and speeded up validation of additional sources. Flexibility and agility in the way we work will become a norm since response times have also become shorter as a need of the industry. ACG is geared up both from an infrastructural perspective and having a highly trained and flexible team. These changes are here to stay.
As the sector deals with massive workforce shifts and changing customer habits, what have been the biggest changes in your organisation?
Working from home (WFH) is something new. Adapting to this change and a mix of working from home and at the workplace will probably become a norm.
ACG now boasts of some of the best IT practices that have made the transition to the WFH culture easier for our associates. We also have digital twins of some of our factories that help us resolve customer issues remotely.
Our HR policies have also adapted to the new culture. From completely digitising the onboarding of new associates to tying up with the best-in-class schools and institutes for upskilling our workforce, to providing support for mental wellbeing during these tumultuous times, our teams across departments have been working hard to adapt to the new model and excelling superbly at that.
How have you restructured your growth strategies?
Being able to serve customers better in uncertain times will be our focus, and our growth will be centred around a commitment to this. The growth strategies are being re-structured with a higher focus on providing complete barrier solutions to customers.
The other very significant driver for the growth in the years to come will be through a higher focus on eco-sustainable products.
Lastly, synergistically working with our ACG group companies with a greater emphasis on the use of digital technology would hold the key to our growth strategy.
Do you have any plans to ramp up your offerings for the pharma sector? Any other significant investment plans/tie-ups in the offing?
As the Films and Foils business, we are constantly expanding our product offerings in different geographies with a sharp focus on the high barrier space.
ACG is committed to ecologically sustainable programmes, and we are also working increasingly in this space going forward. As part of our growing offering, we are also entering the packaging space for transdermal patches through a strategic partnership with Danapak. Additionally, we are increasing our offering in the PET space as part of the programme.
Which are the new areas of Foils to build new capabilities? How does the recent tie-up with Danapak fit into ACG Films and Foils' growth strategy?
This partnership creates a strong synergy for ACG who already has a completely integrated offering of capsules, process equipment and encapsulation in addition to the widest range of barrier packaging.
In Industry 4.0, how has ACG Films and Foils embraced technology to optimise resources, improve outcomes and tackle complex business challenges?
At ACG, we are largely looking at Industry 4.0 initiatives under four buckets:
◆ Transforming operations: How can technology be used to transform operations? From manufacturing to the supply chain, logistics and sustainability…
◆ Enhancing customer experience: How do we engage with our customers today? What are the different touchpoints? How can technology help in enhancing the experience for our customers across select touchpoints?
◆ Building smart products and services: How can we leverage technology to make the products and services smarter? How can we generate new revenue streams?
◆ Creating new business models.
How can we leverage technology to create new business models?
At films and foils, to start with, our focus is on leveraging Industry 4.0 technologies to transform operations for delivering value to customers. Some of the key initiatives that we have started are:
◆ Optimising energy consumption: Leveraging Industrial IoT, advanced edge computing, and machine learning to measure, analyse, understand, and optimise energy consumption
◆ Improving OEE (Slitter): Measuring OEE, Root cause analysis, Prescriptions for enhancing OEE. Technologies used – Sensors, Edge computing, Cloud computing, IoT platform, Advanced analytics, ML, Rule-based prescriptions
◆ Enhancing reliability (Calendar): Measuring and enhancing the reliability of the calendar. Technologies used – Sensors, Edge computing, Cloud computing, IoT platform, Advanced analytics, ML, Rule-based prescriptions
◆ Operator skill management: Virtual reality-based training for operator skill enhancement: While our current focus is on select initiatives for enhancing operations, our long-term focus is on leveraging emerging technologies for smart manufacturing and enhancing the customer experience.
[email protected]
[email protected]