Virtual Clinical Trials : A renaissance in the making
The shift towards virtual clinical trials, spurred by the pandemic, is ushering newer research models that are more convenient, transparent and patient-centric. India needs to invest in the right technologies, policies and people to be a leader in this space and leverage its huge potential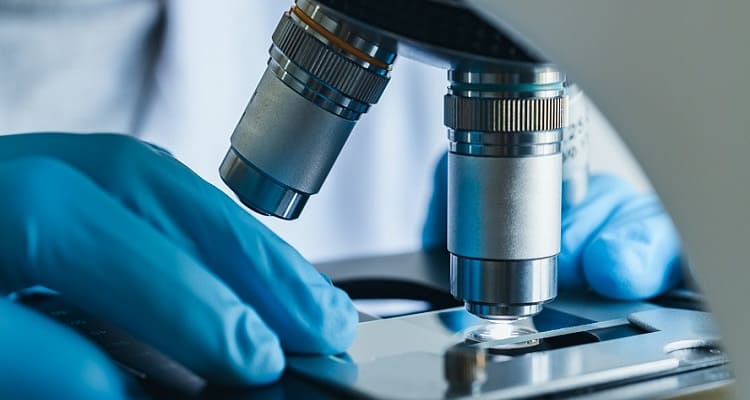 Since the onset of the COVID-19 pandemic, we have seen Austrian economist Joseph Schumpeter's concept of creative destruction come into play often. As the wily virus caused chaos and mayhem to social and economic activity globally and challenged existing models and current systems, it left no one with any option but to adapt and innovate. As a result, we have witnessed businesses and systems replace their long-standing and sometime obsolete practices, products and services with more effective and innovative approaches and offerings to survive and thrive during the pandemic. Decentralisation of clinical trials is a case in point.
Trials and tribulations
An article published online in The Lancet in December 2021 informs that the COVID-19 pandemic affected scientific research worldwide and over 2000 trials registered on ClinicalTrials.gov were stopped. Delays in regulatory approvals, hassles with site set-ups and delegation of responsibilities, limited scope for site visits, lack of participation by health units and clinicians, enrollment of patients for the study, etc were some of the challenges of doing clinical research during the pandemic.
Henry McNamara, Sr VP and GM, Oracle Health Sciences shares his views on this situation and explains, "The COVID-19 pandemic radically changed clinical operations forcing the clinical research community to re-evaluate how to manage clinical trials. In a flash, physical access to patients across the globe became infeasible, causing a significant impact on clinical data collection and patient monitoring."
"The biggest factor delaying clinical trials today – exacerbated by COVID-19 – is enrollment. It's difficult to find enough patients to participate in trials. The study found that more than half (51 per cent) of respondents identified longer enrolment timelines as one of the key ramifications of the pandemic. This is partly due to the inconvenience of trial participation for the patient. For instance, some patients may be living away from the site, so in-person visits can be a large inconvenience," he adds.
These circumstances have paved the way for accelerated adoption of virtual clinical trials (VCTs) worldwide, altering the traditional approaches to clinical trials, probably for ever.
The age of VCTs
A GlobalData report titled 'Virtual Clinical Trials – Thematic Research', states, "COVID-19 lockdowns and social distancing measures caused significant disruption to clinical trials and accelerated the use of virtual trials. Companies that had not considered this model before had no option but to rapidly implement new technologies and procedures to maintain business continuity, and many companies will continue to use virtual trials post-pandemic. 67 per cent of the participants cited COVID-19 as the reason they plan to use decentralised clinical trials in the future."
McNamara shares data from an Oracle-commissioned study by Informa Pharma Intelligence that reveals "76 per cent of respondents accelerated their adoption of decentralised clinical trial methods during the COVID-19 pandemic." Why? Well, as Sowmya Kaur EVP – Navitas Clinical Research and BU Head Clinical APAC explains, "A virtual clinical trial harnesses the power of technology to improve patient recruitment, retention, collection of data, and analysis. They support efficient trials as they tap into digital technologies, like apps, monitoring devices, and online social engagement platforms to conduct each stage of the clinical trial. This includes enhanced support for recruitment, informed consent, patient counseling, measuring clinical endpoints, and in determining adverse reactions."
"The advent of digital solutions in clinical trial management and conduct has improved transparency, with an onus on delivering better healthcare. Consumers or patients have access to a wide range of information, and, with this dissemination of information, there is increased expectancy. This has initiated a need for rethinking clinical trials to maximise benefits. There has been a significant shift towards embracing the incredible advantages of data analytics, along with digital models of engagement, to forge clinical trials that cater to the current demands," opines Kaur. (Check Box: Key steps in a virtual clinical trial)
"Virtual trials ease the patient burden of traveling to sites for multiple visits and tests, remove geographic and logistical constraints to participation, and leverage technology for real-time information access and communication between sites and patients. Investments in technology and remote trials were underway before COVID-19 due to cost and efficiency considerations and the pandemic will only catalyse these developments", points out Jinu Jose, VP, Head – Sales and Clinical Operations, R&D Solutions, IQVIA India.
Thus, the market outlook for virtual clinical trials is very bright. The global virtual clinical trials market is expected to grow from $ 2,092.67 million in 2020 to $5,521.67 million by the end of 2025, as per a report by ResearchandMarkets.com. Another recent report by ResearchandMarkets.com states that the global eClinical solutions market is expected to grow from $6,784.59 million in 2021 to $14,897.53 million by 2027at a CAGR of 14 per cent.
Advantage India
Clearly, virtual clinical trials are set to increase, but what does this mean for India? Well, industry stakeholders seem to share a positive outlook about India's potential for growth in this sphere.
Jose informs, "The investments we have seen in building the decentralised trial infrastructure have been unprecedented. These developments, coupled with the introduction of the New Drugs and Clinical Trials Rules, 2019, which was a significant milestone, will encourage more global clinical studies to be conducted in India, thus improving access to treatment for patients."
He shares, "Given its large population and growing disease burden, unmet medical needs, highly trained, English-speaking healthcare professionals, clinical research professionals, leadership in information technology, advancements in mobile and internet accessibility and burgeoning patient population, India possesses immense potential for conducting global decentralised clinical trials."
"The growing number of pharma companies in developing Asian countries such as China, India, Taiwan, and Korea has also opened up growth opportunities for the eClinical solutions market in this region," states Kaur.
Preparing for progress
However, to leverage the advantage and optimise the growth potential, there is a need to put certain measures into place. So, what do the industry experts recommend?
◆Invest in the right technologies: GlobalData's report titled 'Virtual Clinical Trials – Thematic Research' highlights a considerable increase in deal-making activity in the virtual trials space over the past 18 months. Nine M&As linked to virtual trials were witnessed in 2020, instead of one in 2018 and two in 2019, as per the report. In 2021, this segment has seen some major M&As including Thermo Fisher's acquisition of PPD for $17.4 billion in April 2021 and ICON's acquisition of PRA Health Sc