Biocon Biologics to acquire Viatris' biosimilars assets for up to $3.335 billion
Viatris to provide commercial and other transition services for an expected period of two years to ensure continuity of customer service and smooth transition to Biocon Biologics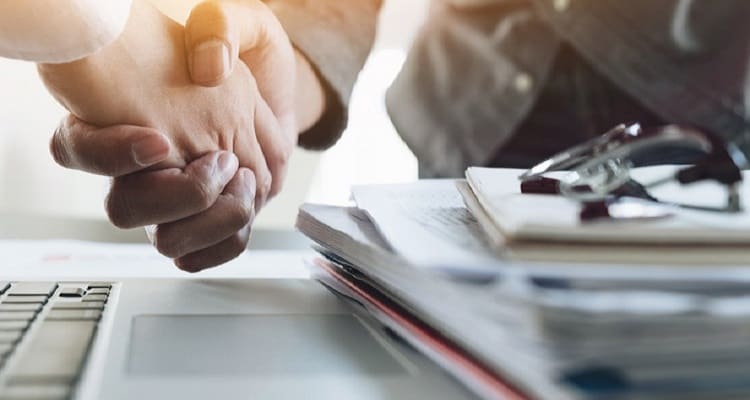 Biocon Biologics yesterday announced that it has entered into a definitive agreement with its partner
Viatris Inc. Accordingly, Biocon Biologics will acquire Viatris' biosimilars business to create a fully integrated global biosimilars enterprise. Viatris will receive consideration of up to $3.335 billion, including cash up to $2.335 billion and Compulsorily Convertible Preference Shares (CCPS) in Biocon Biologics valued at $1 billion, according to a statement by Biocon Biologics.
The statement notified that the Board of Directors of both the companies have approved the transaction. Biocon Biologics will have a comprehensive portfolio comprising its current range of commercialised insulins, oncology and immunology biosimilars as well as several other biosimilar assets currently under development.
Kiran Mazumdar-Shaw, Executive Chairperson, Biocon Biologics, said in the statement, "The deal will enable Biocon Biologics to attain a robust commercial engine in the developed markets of the US and Europe, and will fast-track our journey of building a strong global brand. It will also make us future-ready for the next wave of products. This development takes our partnership with Viatris to the next level to realise our shared purpose of impacting global health by providing affordable access to high-quality essential and life-saving biosimilar drugs."
Dr Arun Chandavarkar, Managing Director, Biocon Biologics, also said, "This deal gives Biocon Biologics
full ownership of Viatris' rights in biosimilars assets, enabling us to recognise combined revenues and profits. To ensure a seamless transition and continued service to patients and customers, Viatris will provide commercial and other transition services to Biocon Biologics for an expected period of two years."
Adding to it, Robert J Coury, Executive Chairman, Viatris, said, "Our collaboration with Biocon began more than a decade ago, even before a biosimilars pathway was defined in most countries. During that time, we have experienced many successes, and today is no exception as we join together to create a new biosimilars leader. This transaction will allow Viatris to continue to participate in the global biosimilars space in a more optimised way, while also allowing us to accelerate our own financial priorities."
Post closure of the deal, Biocon Biologics will realise the full revenue and associated profits from
its partnered products; a step-up from its existing arrangement with Viatris. The deal will expand Biocon Biologics' EBITDA base and strengthen overall financials, enabling investments for sustained long-term growth, said the statement.
The transaction is expected to close in 2H-2022, subject to satisfaction of closing conditions (including certain regulatory approvals). The companies will also enter into a Transition Services Agreement, pursuant to which Viatris will provide certain transition services, including commercialisation services, for an expected two-year period. Viatris will also pay $50 million to Biocon Biologics to fund certain capital expenditures. BBL has received expressions of interest from financial institutions for debt financing and equity commitments from the existing shareholders, the statement concluded.