Our efficient screening processes help our partners to reach their goal faster — Dopesh Raja Mulakala, Managing Director, Vanta Bio Science and economically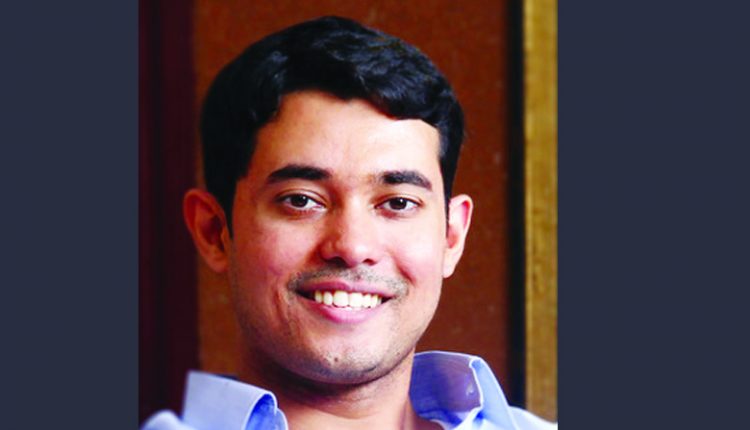 Vanta Bioscience (VBS), a full-service GLP-certified preclinical contract research organisation, offers complete toxicology studies, right from screening of ingredients to establish the 'inherent' toxicity of the formulations. Dopesh Raja Mulakala, Managing Director, Vanta Bio Science, talks more about its clinical research projects and the company's growth story in India, in an interaction with Sanjiv Das
Tell us about the toxicology evaluation services that you offer to pharma companies. How will they help improve their clinical research projects?
VBS offers complete toxicology studies right from screening of ingredients to establish the 'inherent' toxicity of the formulations. Our services include acute toxicity, skin/eye irritancy, skin sensitisation, reproductive toxicity and genotoxicity or carcinogenic activity. Partnering with us helps formulators quickly and effectively screen through thousands of compounds to arrive at potential ingredients for the next steps in development. Our highly experienced team offers efficient screening processes to help our partners reach their goal faster and more economically.
Starting October this year, VBS, through its subsidiary Vayam Research Solutions will start offering a greater basket of services, including clinical services, to its esteemed clients.
Where does India stand when it comes to investing in clinical research?
Despite having 18 per cent of the world's population, India has a very meagre share of the world clinical trials (~ 1.5 per cent). Despite having the necessary infrastructure and technical capabilities to handle a much larger volume of trials, one of the main reasons for this abysmal figure is the stringent regulatory environment that exists today. This has caused many big pharma companies to look towards other countries to carry out their research.
What are your growth plans for the next five years? Do you plan to open new facilities in India and abroad?
Over the next five years, VBS and its subsidiaries are expected to have robust growth; primarily due to its existing client base and the technical capabilities of the team. The current facilities will cater to our growing needs until 2021, beyond which the facilities will be expanded domestically. Internationally, VBS will primarily be represented in markets through partners like Hongkong Thinkway etc. We will begin international marketing offices after 2021, subject to market requirements.
Who are your major clients and which sectors are you catering to?
Our clients include several large MNCs, both Indian and overseas from the pharma, agrochem and medical devices sectors.
The company has tied with Hongkong ThinkWay Trading to expand its business in China. Tell us more about the deal? Any other significant deals in the offing?
HongKong Thinkway has been chosen to be our representative and technical partner for services in the Peoples Republic of China. Thinkway works as the official marketing representative of VBS, promoting our services and also scouting for possible technical collaborations with various Chinese companies. We primarily support such companies by providing toxicology evaluation services, aimed at regulated markets like Europe, the US, Brazil, Japan etc. Owing to our past experience in submissions made to these regulatory bodies and the successful acceptance of these studies, VBS has quickly become the partner of choice for many of these companies. Going forward, Thinkway will be considered for other Asian markets as well.
Tell us about your research pipeline.
The scientific team at VBS is constantly striving to enhance our offerings to our clients in line with the changing global regulatory scenario. Consequently, we have developed many new testing methods; alternatives to animal testing, newer capabilities etc. We are also in the process of accreditation for ISO 17025 by the NABL, which will help us expand our service offerings to the medical devices industry, which is currently witnessing major regulatory changes, both domestically and internationally.